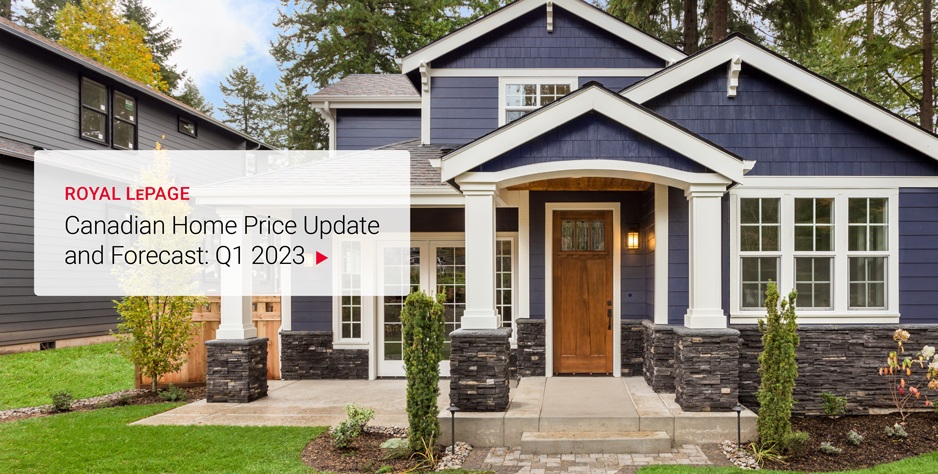 The spring market is off to a healthy start. Buyer activity picked up earlier than was anticipated in the first quarter of 2023, pushing home prices up over the final quarter of last year. As a result, home prices in Canada are expected to continue climbing, albeit at a much slower rate than the last two years.
Royal LePage is forecasting that the aggregate price of a home in Canada will increase 4.5% in the fourth quarter of 2023, compared to the same quarter last year. The previous forecast was revised upward to reflect an earlier-than-expected boost in activity in Canada's major housing markets.
Following activity levels in the first quarter of 2023 that surpassed the Company's expectations – a vigorous return of buyer demand coupled with ultra-low housing supply conditions – Royal LePage has adjusted its quarterly forecast for the remainder of the year. On a quarter-over-quarter basis, the national aggregate home price is expected to continue rising modestly but steadily over the next nine months.

Read the full report here.